About the BJO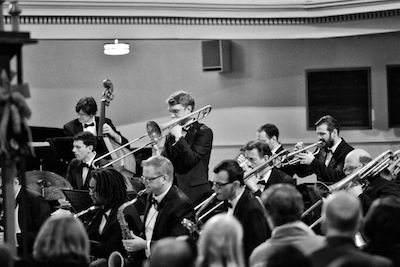 The Brooklyn Jazz Orchestra (BJO) is a large jazz ensemble firmly rooted in the jazz tradition while also keeping an eye toward the future of creative music.
The band's repertoire includes music from Duke Ellington, Stan Kenton, Count Basie, Thad Jones, Gerry Mulligan, and many others.
The BJO also commissions new music and arrangements from today's leading composers. Brooklyn Jazz Orchestra concertgoers can expect a fantastic performance of exciting music.
---
Paul Francis, Founder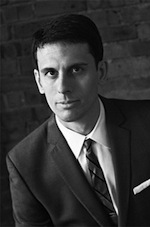 Paul Francis, the Brooklyn Jazz Orchestra's founder and leader, is well established in New York City's music scene. He has recorded and performed with many of music's most prestigious names, such as Lady Gaga, Tony Bennett, Jon Faddis, and Ralph Lalama. Paul has also toured extensively with the Tommy Dorsey Orchestra, and has appeared on programs for HBO, ABC, and MTV. To learn more about Paul Francis, please visit his website.