Hi, there.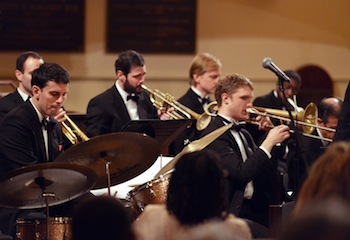 You have reached the official website of The Brooklyn Jazz Orchestra (BJO). The BJO is a large jazz ensemble firmly rooted in the jazz tradition while also keeping an eye toward the future of creative music.
The band's repertoire includes music from Duke Ellington, Stan Kenton, Count Basie, Thad Jones, Gerry Mulligan, and many others. The BJO also commissions new music and arrangements from today's leading composers. Brooklyn Jazz Orchestra concertgoers can expect a fantastic performance of exciting music.
---
Upcoming Shows

---
The Brooklyn Jazz Orchestra performs The Great American Songbook
on October 12 with featured guest, Brian Newman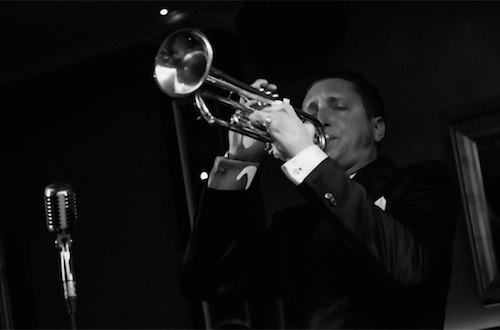 This eclectic concert of American jazz favorites will feature compositions by George and Ira Gershwin, Cole Porter, Jerome Kern, Irving Berlin and Johnny Mercer, as well as arrangements by Bill Holman, Nat Pierce, Vaughn Wiester and the BJO's own Mark Lopeman and Mark Morgan.
The featured guest for this concert will be our good friend singer/trumpeter Brian Newman, who is best known as Lady Gaga's jazz bandleader. Brian will appear on Lady Gaga's upcoming jazz album with Tony Bennett, Cheek to Cheek, which will be released on September 23.
This show is not to be missed!
Date: Sunday, October 12th
Time: 5:00 PM
Location: Lafayette Ave. Presbyterian Church
Address: 85 S. Oxford St. Brooklyn, NY 11217
---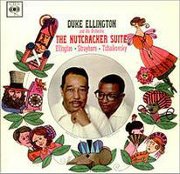 The Brooklyn Jazz Orchestra Performs The Nutcracker Suite!
Join the BJO as they perform Duke Ellington and Billy Strayhorn's arrangement of Tchaikovsky's "Nutcracker Suite" along with other holiday and jazz favorites. This fun and swinging performance is the highlight of the holiday season!
Date: Sunday, December 14th
Time: 5:00 PM
Location: Lafayette Ave. Presbyterian Church
Address: 85 S. Oxford St. Brooklyn, NY 11217
---